Event engagement is one of the most important aspects of exhibition design.  When designing a booth, it's important to consider all of the interactive aspects of the event stand and what each of those things is designed to do.
In our experience, gamification is a fantastic way of engaging prospective customers on your event stand.  This can be delivered using on-stand games, built-in touchscreen televisions, QR codes, and NFC tags.
Once your event stand has a certain amount of engagement activities, then to really understand how these benefited your exhibition, you must consider what data you can draw from these activities. Some games can be designed to capture user data, telephone numbers, email addresses, company names and the users' titles.
On larger event stands is important to understand which aspects of the stand are most engaging and why these are more successful. But why? This is because we can use this data to understand where the design has benefited or missed out on potential customer flow. It also shows us what aspects have been most engaging and where the budget can be saved or redirected for future events.
 What is bespoke engagement for event stands?
Bespoke engagement for event stands tends to be specific developments unique to that business, market or event. We often develop custom solutions for our customers, such as:
Pledge walls
 Interactive brochures
 Questionnaires
 Games
 Puzzles
 Touchscreen interfaces
 User-driven experiences
event blog posts
Here are some helpful articles to give you hints and tips you can follow for your marketing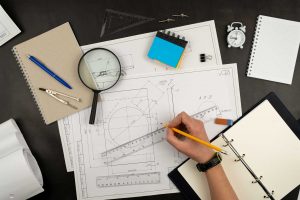 For those new to the industry or researching this topic, Exhibition design companies are businesses that are set up specifically to provide exhibition design services. Although there are companies that provide only exhibition design services, most events businesses will provide other supporting services. In this article will look at industry types the roles commonly provided…