Exhibition Stand Design Companies
What are Exhibition Stand Design Companies
Exhibition Stand Design Companies are businesses that specialise in the design and development of exhibition stands. Some companies will provide a fully bespoke Exhibition Stand Design; others can provide customised shell schemes, saving you money.
You can expect the Exhibition Design company to help you through the process with a team of spacial design experts that will design you the best stand for your budget and needs.
It is important to agree on the timeline and costs upfront to ensure that you can best manage your budget. The company will take your brief and then nurture the important aspects of the brief to give you the best outcome. - Or this is what we would do. Contact us to discuss your brief.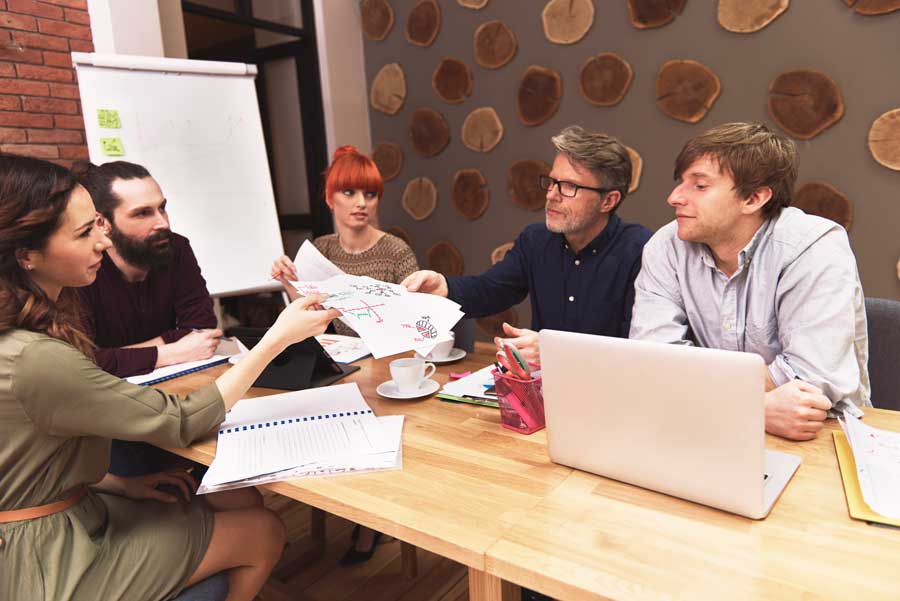 What do Exhibition Stand Design Companies do?
Exhibition Stand Design companies will take your brief and work through the needs of the brief, and the process should be streamlined. In simplified terms, this will follow something like the following bullets.
Enquiry
Briefing 
Quote
Project kick-off
Design 
Review 
Amend/improve
Build
Delivery
Washup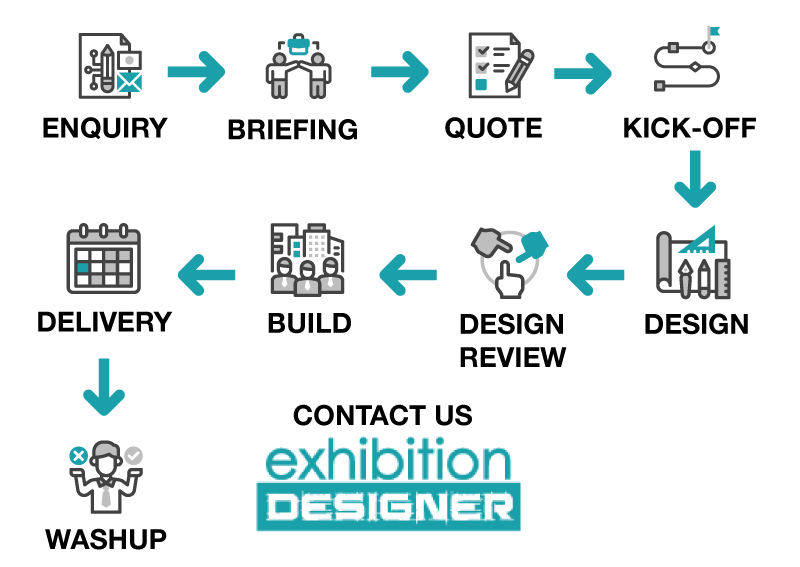 As the above illustration shows, although the process is simplified in this diagram, it is clearly defined and should allow a few months. If you need one sooner, this can be considered, but the extent of the design and build can need tailoring to suit the timeline and build time requirements. You must choose your stand partner carefully.
They should present event engagement solutions and event merchandise ideas to help you optimise the impact of your stand on the day.
You should expect:
Clear communication
Agreed timelines
Access to account leads
Progress updates
Regular meetings to help manage expectations 
A defined sign-off process
A commitment level that meets your own
What should you expect from an Exhibition Stand Design Company?
Design your own Exhibition Stand
If you want to design your own Exhibition Stand, then we can help you. We can take your enquiry, do a client briefing and quote for you. We will work with you to design your own event stand to provide you with the best outcome for your needs and budget.