Morston Anchor English Pub – Brand & Event Marketing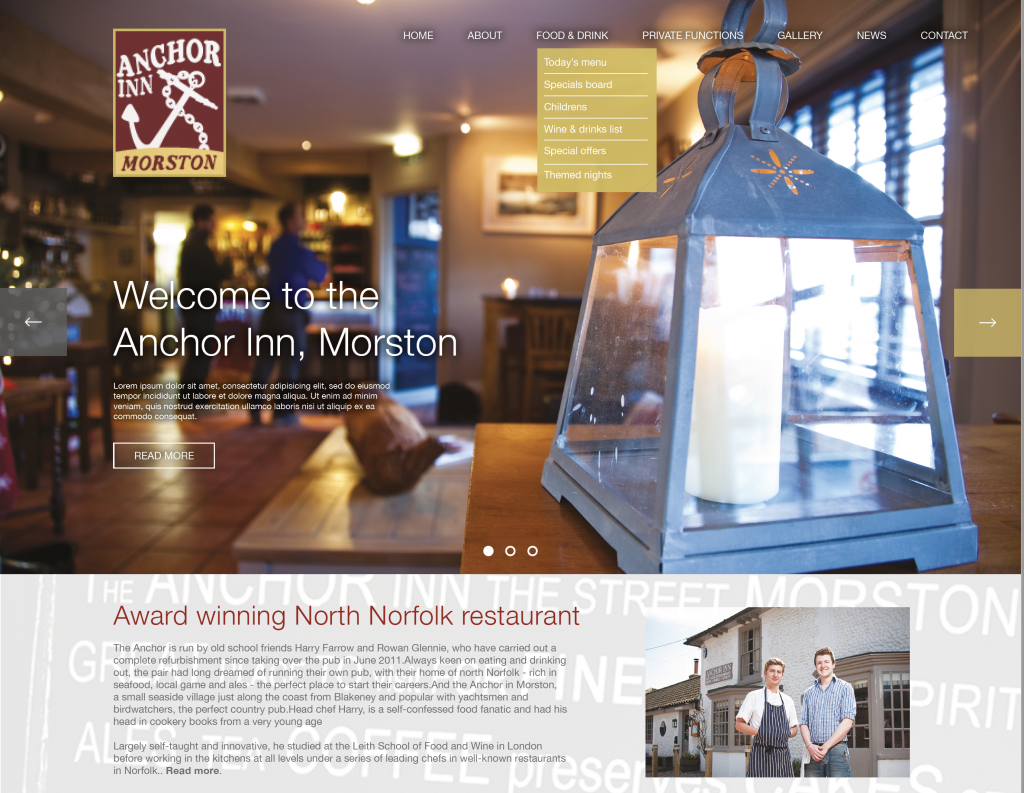 Morston Anchor Event Marketing
The Morston Anchor was a Marketing customer from 2014-2020. We helped the then-owner Rowan and Harry to develop their website and supported the development of the Event Marketing via their website and local Magazines. The pub was prolific and highly successful for many years, specialising in local produce and seasonal excellence. A true triumph of culinary delight.
Event Marketing for the Morston Anchor was weekly pizza nights and also things like Wedding receptions, big birthdays and, sadly, wakes too. It provided a professional, sophisticated menu and an excellent dining experience for loyal customers and out-of-area visitors. The pub ranked for  North Norfolk Gastro Pubs, Best Pubs in North Norfolk and a host of other high-value terms that drove the right traffic to the site.
The Pub remains a big feature in the North Norfolk gastro pub scene.
You can find their new website here: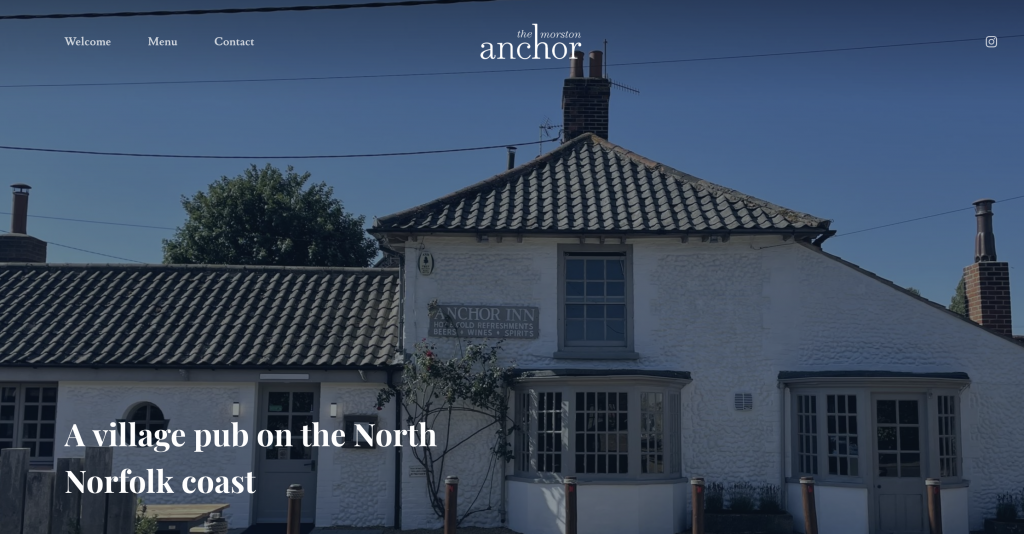 So, how can marketing go so wrong?
The new owners Tony and Debbie were from out of area and did not know the local market. Worse the Pub changed its successful format and the loyal customers that had relied on it for upmarket menus were faced with darts nights and lower quality sourced foods. It became a lovely but run of the mill pub, with nothing distinctive to make it stand out.
Bring forward a cull in Marketing activity and cost-cutting
The result was the slow demise of the pub and its cash flow, which is why it closed its doors before being saved by @theharperhotel funded by landlady Jane Temple, to preserve what's special about this much-loved local for its next exciting chapter.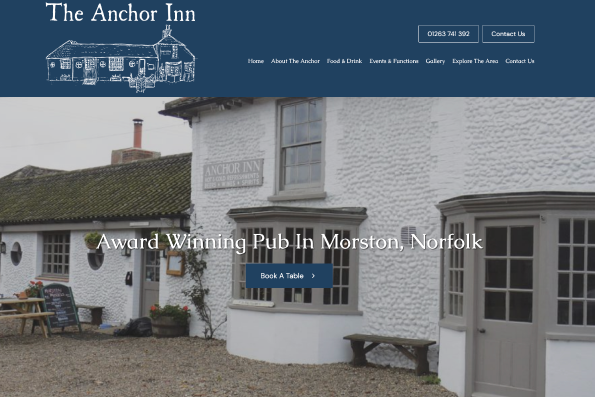 What Went Wrong?
Miss-alignment of product to customer base.
Lack of cohesive marketing
A new website without an SEO focus
A new owner that ignored the things that made the previous regime successful.
A rebrand and little follow-up communication
Covid, of course, did not help.
Why is it important to know your customers?
With the main income from Food and Food Events, moving to a more traditional pub meant that the clients changed, and those loyal to the home that Rowan and Harry had made came to the pub less. Fewer visits and less spending compound this with a confused and changing message, and the customers that had built and maintained the pub's reputation changed. While this is not a problem in itself, the foundation income was slowly eroded, and the onslaught of Covid was part of an already flawed system that became fragile before the last owners threw in the beer towel.
It is important to know your customers; you cannot sell a bag of salt and vinegar Crisps to someone expecting a fillet Steak or seasonal crab dishes.
Summary
This is an example of how important good event marketing, brand positioning and customer insight are crucial to a business and without a clear understanding of the need and the strengths, the slow disintegration of a fantastic brand and local feature can happen. The Anchor is looking busy once more, and we wish the new owners all the very best of luck. They seem to have optimised the approach already and have already begun to communicate with the 1200 Facebook supporters who love the Anchor Pub Morston.
If you are in the area and looking for somewhere to stay, we recommend Holiday Lets Norfolk as a great base for exploring the North Norfolk Coastlines.
If you are looking to discuss your marketing and event or promotion, then we can help. ExhibitionDesigner.co.uk